PACOPADS™:

PRESSURE EQUALIZATION PRESS PADS FOR LAMINATION OF FLEXIBLE AND MULTILAYER CIRCUIT BOARDS
OVERVIEW
PACOPADS™ are a line of press pads specifically engineered to improve the process of laminating rigid multi-layer and flexible Printed Circuit Boards. They serve two primary functions: to accurately control heat input and to equalize the pressure applied to the panel surface.
PACOPADS™ are a unique, cellulosic-based product, engineered specifically to meet the performance requirements of both Rigid Multilayer and Flexible Printed Circuit Board manufacture. PACOPADS™ are manufactured on a highly specialized paper machine, using virgin fibers that guarantee a low density profile consistent across the entire area of the sheet. (See Press Probe Illustration)
PACOPADS™ are vastly superior to commodity grade papers which vary significantly in weight, thickness, hard spots, contaminants, and moisture.
FEATURES
Proven worldwide performance since 1986
Operating temperature of 475°F/246°C for six hours
Two standard thicknesses of .035" (.89mm) and .055" (1.4mm) for custom Heat Input Control and optimal Pressure Equalization
Extremely low moisture to reduce liquid buildup in vacuum systems minimizing heat rise variability due to volatility
Uniform fiber formation and distribution for unmatched pressure equalization, micro Z-axis conformance and repeatable, consistent Heat Rise
Low fiber dusting and contamination
No resinous binders or fillers, essentially sulfur free, with no odor or solvents to pollute vacuum systems or the work environment
Environmentally friendly – suitable for re-pulping, land fill disposal or incineration
LAMINATION PROCESS ADVANTAGES
Control of Heat Rise: PACOPADS™ perform this function with totally predictable and reproducible results due to their uniform fiber distribution, low moisture content and tightly controlled thickness and weight specifications
Equalization of Pressure throughout the Pressure Load: Use of PACOPADS™ eliminates air voids, inner-layer slippage and white corners or edges. PACOPADS™ also reduce dielectric thickness variations, image and glass cloth transfer, and obviate the potential of low-pressure prepreg blisters
3-Dimensional Conformance: PACOPADS™ eliminate X-Y-Z axis stress which cause cover-layer voids and circuit distortion. At the same time, PACOPADS™ improve cavity fill, and adhesive flow control in the manufacture of Flex, Rigid-flex, and Heat Sink Circuit Boards
RECOMMENDED LAMINATION LAY-UP
needs to be added.....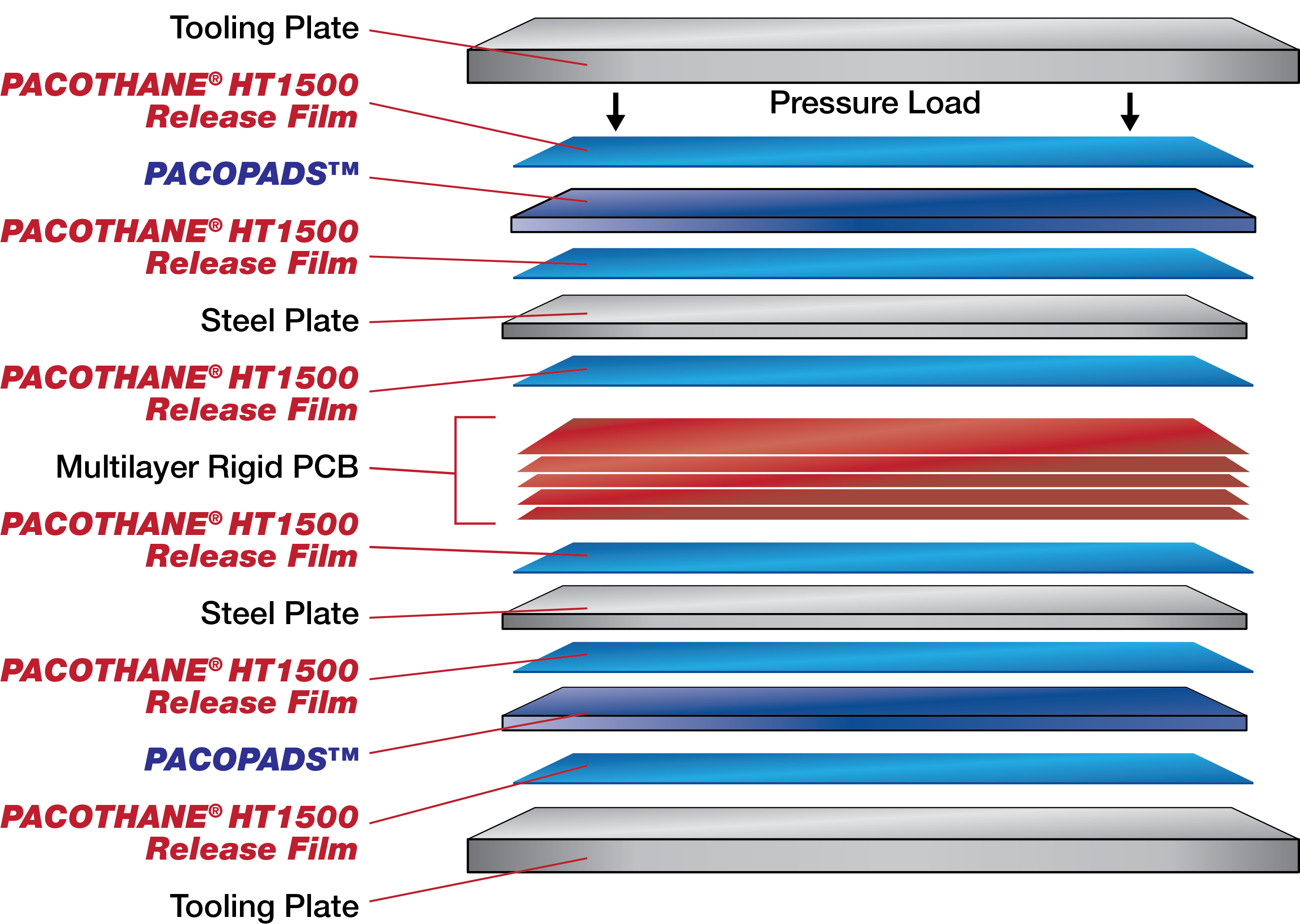 DESCRIPTION OF STANDARDS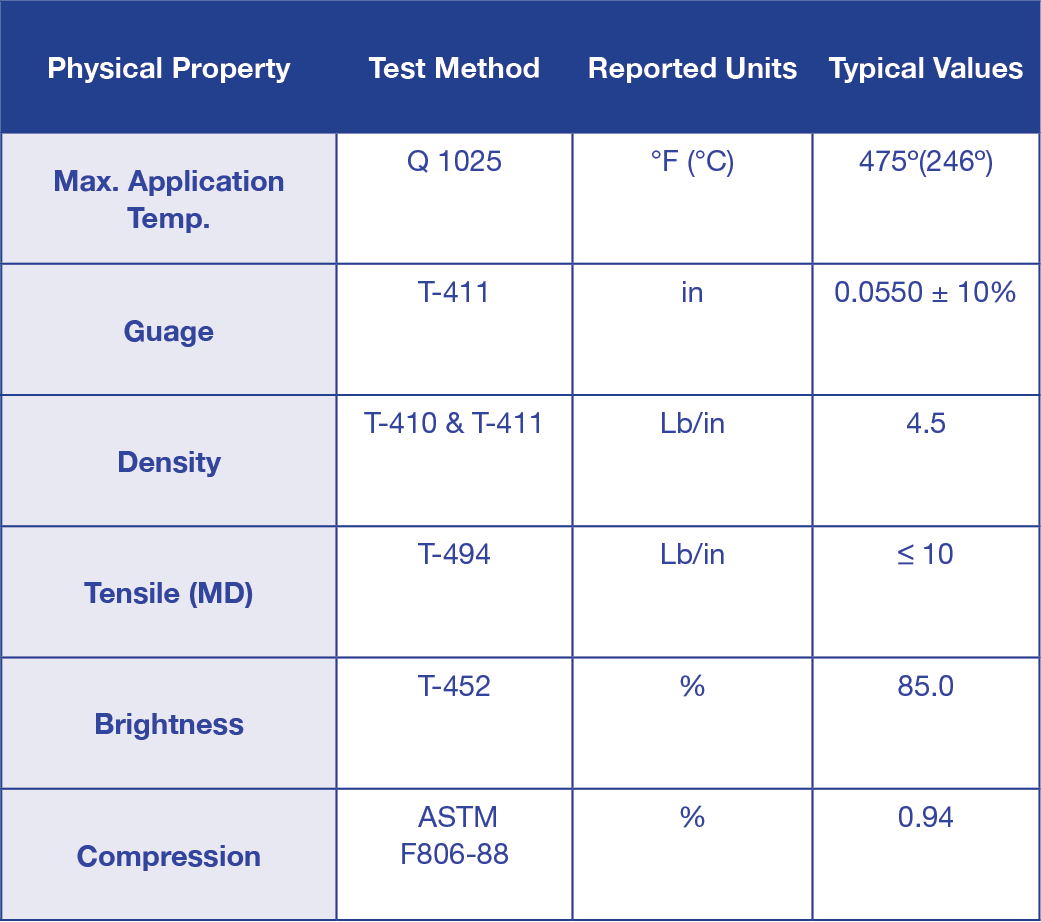 AVAILABILITY
PACOPADS™ are available in custom-made sheet sizes, tooled to customer specifications. The complete line of Pacothane Technologies products is available from leading local Distributors Worldwide who offer "Just in Time" delivery from locally-available stocks.
SAFETY