PACOFLEX™ 10000:
FOR LAMINATION OF COVERLAYS AND FLEXIBLE CIRCUITS
OVERVIEW
PACOFLEX™ 10000 is a single layer two-sided conformable release film that is available in a thickness of .0105"/267µ for cover-layer and flex circuit applications that require more hydraulic drive. This film must be used with a buffer release film positioned between the circuit and PACOFLEX™ 10000. The other side has a designed suitable release coating that allows it to be easily removed from separator plates or press pads.
LAMINATION PROCESS ADVANTAGES
Total Elimination of Entrapped Air between the Cover-Layer and the Circuitized Base Laminate
PACOFLEX™ 10000 delivers increased discreet hydraulic force to reliably drive the Cover-Layer into complete side-wall conformance with the Circuitized Base Laminate
Finite Control of Adhesive Flow
Due to the optimized surface, and superior conformability PACOFLEX™ 10000 dams back acrylic and epoxy adhesives from flowing into Cover-Layer clearance areas
Quick, Easy, Contaminate-Free Release when used with proper release buffer sheet
PACOFLEX™ 10000 "locks-in" around the Flexible components to minimize distortion due to Heat and Pressure
PACOFLEX™ 10000 conforms closely to the part surface without excessive flow-out from the sheet. Deformed Circuits, Crushed Pads, and Glossy Pressure Spots are eliminated, resulting in repeatable Pad Registration due to the engineered Z-axis characteristics of the base hydraulic film
Allows for Reduced Lamination Pressure in some applications
PACOFLEX™ 10000, used with PACOPADS® Pressure Diffuser Pads, delivers unmatched Z-axis pressure equalization. These two companion products conform and stabilize the Flexible components allowing the user to study impact of reducing pressure force
FEATURES
Two-sided direct coat release allows users to develop custom techniques as it relates to special Flex Lamination applications with the added benefit of increased hydraulic "Z" axis
Engineered Conformance layer that prevents uncontrolled "squeeze-out"
Smooth Surface Finish for superior Adhesive Flow Control
Extremely low X-Y axis movement
Clean, inert with no out-gassing of contaminants or solvents harmful to vacuum systems
Operating temperature to 425°F/216°C with reduced ram pressures
Environmentally friendly with no ozone-depleting chemicals or flourines
RECOMMENDED LAMINATION LAY-UP
DESCRIPTION OF STANDARDS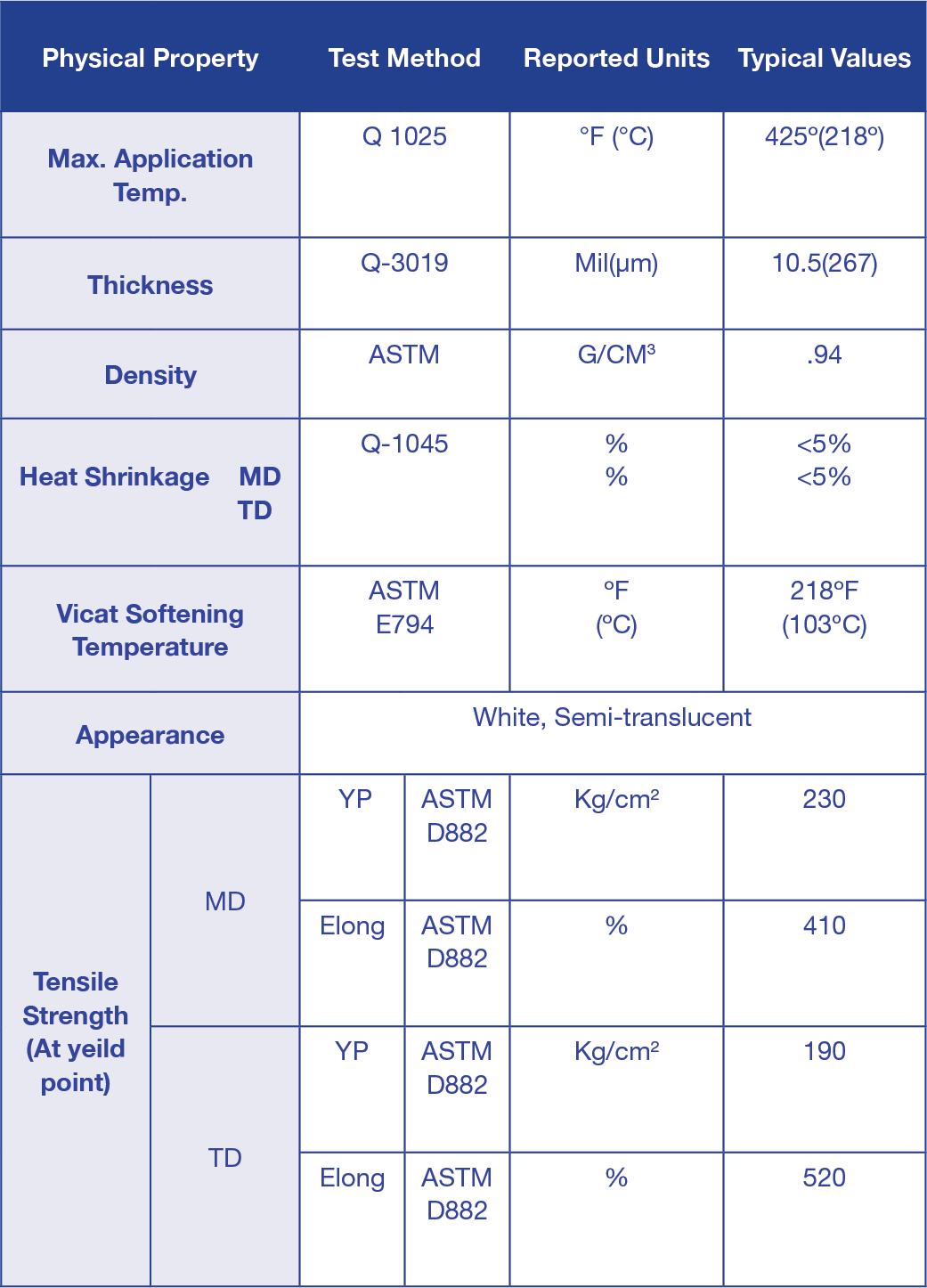 AVAILABILITY
PACOFLEX™ 10000 is available in custom-made sheet sizes, tooled to customer specifications. The complete line of Pacothane Technologies products are available from leading local Distributors Worldwide who offer "Just in Time" delivery from locally-available stocks.
SAFETY